19 May 2021
'Top Picks' with Sean Duggan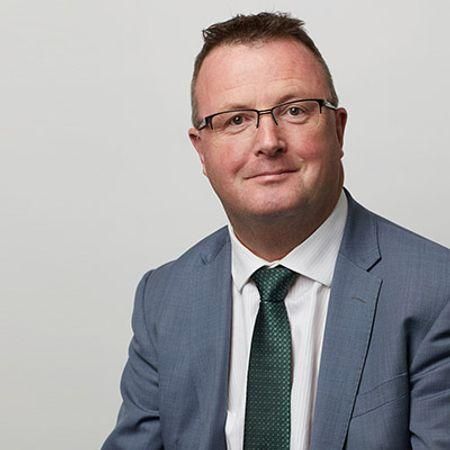 Ahead of the NHS Confed Conference, the team caught up with Sean Duggan, chief executive of the Mental Health Network, to discuss the conference and find out what Sean is most looking forward to at the event…
The NHS Confed Virtual Conference has a breadth of sessions for those with an interest in mental health. The Mental Health Network team have been heavily involved in curating the programme, and I am pleased to invite mental health leaders to join us for what promises to be a focused and timely event. It will provide colleagues with thought-provoking content and stimulating conversations on the issues that are especially pressing within our sector, including digital upskilling, the impact of the pandemic on children and young people, and system working.
Phil Hough, Vice Chair of the Mental Health Network, will be sharing details of our work with mHabitat, who have developed a new resource to provide service leads and their teams with the tools to support the mental health workforce to upskill digitally.
Claire Murdoch, National Mental Health director at NHS England and NHS Improvement, will be joined by a special panel for a keynote session exploring how children and young people have been impacted by the pandemic as we ask, how we can improve CYP mental health services and empower our young people to lead happy, healthy lives. It's a wonderful panel, including the new Children's Commissioner Dame Rachel de Souza, so it's definitely one to bookmark.
I'm looking forward to being joined by leaders from across the health and care sector for this breakout session as we discuss the need for an integrated, system-wide approach to meet the increased pressure and demand for mental health support.
The breakfast session on 16 June will be worth the 8am start. Rachel Cashman, chief executive at The Soircas Consultancy Ltd — who focus in promoting wellbeing at work — will be discussing the importance of forming effective relationships and how these connections lead to a successful, productive and happy workforce.
I'm also looking forward to joining this session on 15 June at 11am: Commissioning in an ICS: the CCG legacy. It will be great to celebrate the achievements made by CCGs and look at how ICSs can pick up the baton to ensure integrated and fair health care is delivered, and, of course, explore how mental health will fit into the bigger picture.
The Mental Health Network team are really looking forward to welcoming our members to this event and to seeing many experts from our sector on the panels. We can't wait for you to join us in June.
Find out what else is in store by viewing the conference agenda.