23 Apr 2021
More headliners join the virtual podium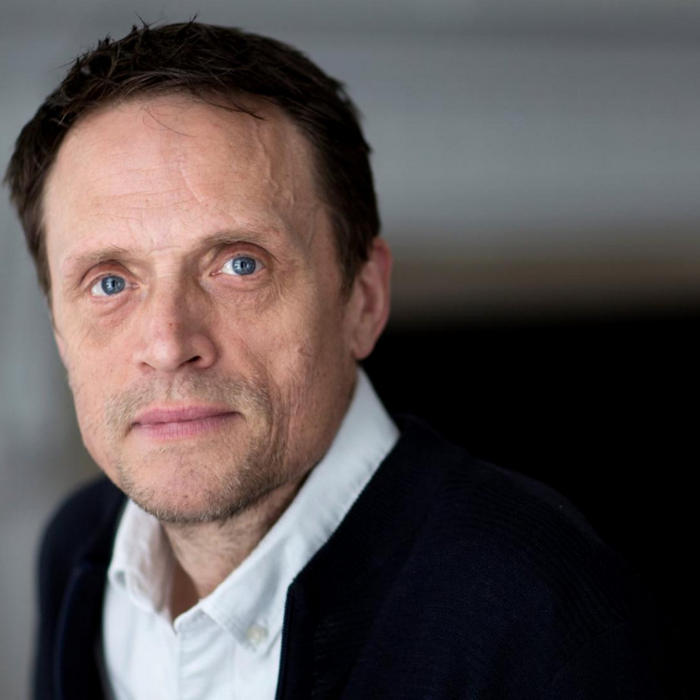 For our latest reveal of upcoming speakers to the NHS Confed Conference we're delighted to confirm our recently announced chief executive designate of the NHS Confederation, Matthew Taylor will be joining us in June to deliver a keynote to our delegates. Matthew has enjoyed a distinguished career at the heart of public policy, which includes time in No. 10 as the Chief Adviser on Political Strategy to then Prime Minister Tony Blair, and a four-year tenure leading the Institute for Public Policy Research. He is a widely-known commentator on policy, politics and public service reform, and regularly appears on national media programmes, including as a panellist on BBC Radio 4's Moral Maze. He was also commissioned by the Conservative Government in 2016 to carry out an independent review into modern employment practices.
Matthew will join the NHS Confederation as the organisation launches a new strategy to coincide with the most important set of reforms to the NHS in a decade, which will see legislative changes that underpin moves to integrate care in the English NHS. We're thrilled that Matthew's debut at the NHS Confederation will be at this year's annual conference.
Former superintendent in the Metropolitan Police Dr Leroy Logan MBE is one of the UK's most highly decorated and well-known black police officers. A highly respected and well-regarded commentator on policing in black communities, he believes that there is still much work to do in creating a more equitable and fair criminal justice system. Since his retirement, Leroy has built a reputation as a go-to person expert, using his decades of experience to give insightful, critical analysis on current events surrounding our justice system. Drawing on finding from his debut book Closing Ranks, Leroy's keynote is sure to deliver an insightful history lesson in race relations in modern-day Britain, and a manifesto for anyone with a desire to mentor young people.
We're also thrilled to welcome Health Inequalities director at NHS England and NHS Improvement Dr Bola Owolabi. Dr Bola Owolabi has particular interests in reducing health inequalities through Integrated Care Models, Service Transformation and using data & insights for Quality Improvement. Having held various leadership roles at local, system and national levels, including the National Specialty Advisor for Older People and Integrated Person Centred-Care at NHS England and Improvement, where she led the Anticipatory Care Workstream of the National Ageing Well Programme, Bola has worked with teams across NHS England and NHS Improvement and the Department of Health and Social Care as part of the COVID-19 Pandemic response. Bola holds an NHS Leadership Academy Award in Executive Healthcare Leadership for Clinicians and is a Generation Q Fellow of the Health Foundation, an independent charity committed to bringing about better health and health care for people in the UK and will be a real asset to the speaker line-up.
A highly influential and motivational panel will be taking to the mainstage for the NHS Race and Health Observatory session. Picking up the mic for what's sure to be an inspiring and eye-opening discussion, and director of the NHS Race and Health Observatory Dr Habib Naqvi MBE – more names to be announced very soon. Listed in the Health Service Journal's '80 most influential people in health in 2021', Dr Habib Naqvi MBE is a renowned leader in health and care. During his distinguished career, Habib has worked across the NHS, managing large public health research programmes and directing the development and implementation of national health equity programmes. Habib also worked for a number of years at the Department of Health and Social Care, where he led national equality and diversity policy, including on the health sector's response to the UK government's review of the Public Sector Equality Duty. Habib reverse mentors the Chief Executive of the NHS, Sir Simon Stevens, and was awarded an MBE in the 2019 Queen's Birthday Honours for services to equality and diversity in the NHS.
As part of the panel session on the mainstage, our esteemed speakers will outline the findings of the review commissioned by the NHS Race and Health Observatory that explored the role of the healthcare architecture and policy levers in identifying and tackling ethnic health inequalities – taking account of previous healthcare restructures. The panellists will also examine the government's latest white paper on health and social care reform and discuss its implications on healthcare leaders.