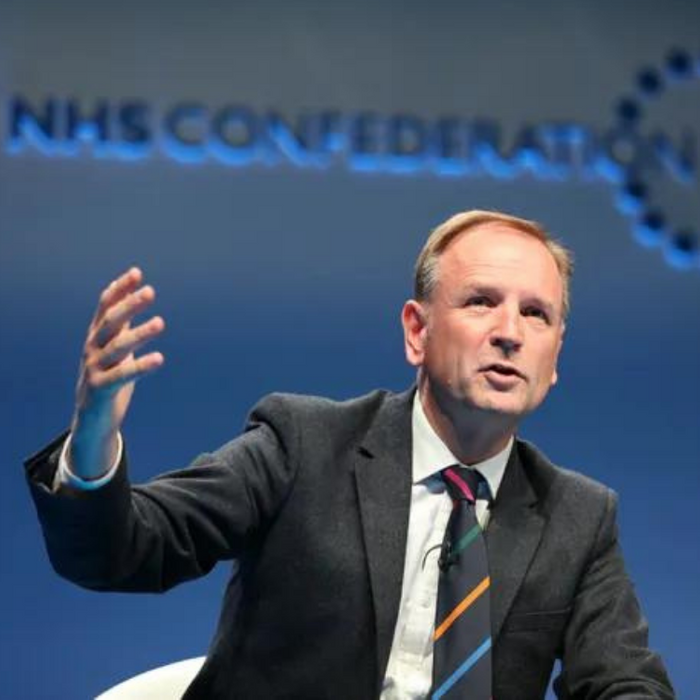 FAREWELL AFTER FINAL KEYNOTE
With the news breaking yesterday that Sir Simon Stevens has confirmed that he is stepping down as chief executive of the NHS at the end of July, don't miss his final keynote and national address to the NHS Confed membership from the podium of the NHS Confed Conference. NHS Confederation chair Lord Victor Adebowale said:
"Sir Simon Stevens has made an immense contribution to the NHS and the health of people living in England. When he told me he was leaving, I responded that I'd seen him walk on Lake Windermere so many times.
"He is a singular figure, who has made the case for investment in health and healthcare with determination and skill, and with a remarkable personal resilience. His personal commitment to addressing inequity in our workplaces and communities, which long predates the agenda of the last 12 months, has been striking, but so has the breadth of his focus and impact across the NHS.
"The integration agenda and the NHS response to the pandemic will stand as a particular testament to his leadership. As the main architect of the NHS Long Term Plan, he has left a lasting legacy for the NHS, as we move into a new era based on collaboration and partnership.
"The NHS Confederation both extends our thanks to him and also our best wishes for the future."
We hope you will join us to hear Sir Simons' thoughts and reflections one last time before wishing him well with a rousing <virtual> round of applause.
PROGRAMME LAUNCH
Wednesday 5 May is a big day for the team at NHS Confed Conference as we announce the programme for our main stage and breakout sessions. With over 90 speakers confirmed, the exhibitor booth shaping up nicely and a wealth of content covering workforce wellbeing, mental health, primary care, integrated care systems and so much more, you'll want to check back to see what's happening over the three-day event.