15 Jun 2021
Day one at NHS Confed Conference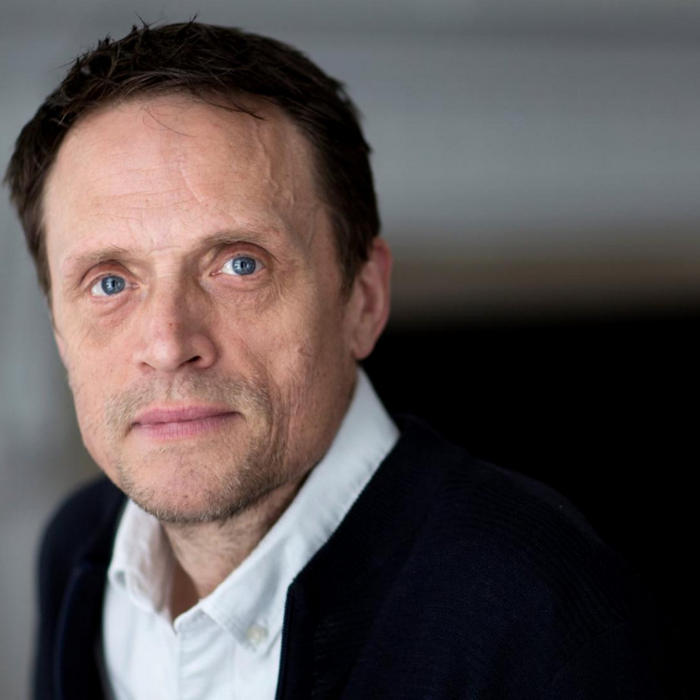 Matthew Taylor opens day one of NHS Confed Conference
Just seven days on from taking the helm of the NHS Confederation, Matthew Taylor opened NHS Confed Conference this morning, a three-day virtual event and exhibition drawing together 5,000 leaders from across health and social care.
Following yesterday's announcement of a delay to lifting COVID-19 restrictions, Matthew highlighted that members' calls for caution had been heard and heeded.
Reflecting on lessons from the pandemic, he acknowledged the immense achievements in service delivery made by the NHS, and the great and increasing public support for the health service. But he noted two other lessons the pandemic has brought into focus: the extreme health and economic inequalities, as well as the 'cracks in the health and social care systems' that have now become 'dangerous fault lines.'
To harness the positive changes, and to address inequalities, Matthew outlined six key commitments the NHS Confederation will be advocating for, including a new financial deal for the NHS and social care, a fully costed workforce plan, and more local devolution for local leaders.
Read Matthew Taylor's opening address in full.
Plenary sessions
'Keep our eyes on the horizon but focus on the here and now'
In his final address to Confed Conference before he steps down as NHS England's chief executive, Sir Simon Stevens summarised what the NHS is focusing on now, and what it will be looking to in the future.
The next four to six weeks will be focused on the accelerated vaccine rollout to meet the delayed lockdown lifting on 19 July. Second jabs for those aged 40 and over will be brought forward, and vaccinations will be open to everyone aged 18 and over by the end of this week.
Funding was announced to expand the long-COVID service offer across the NHS, and the health service was alerted to prepare for the rollout of monoclonal antibody treatments for COVID-19, which will be available imminently and delivered via community services and regional networks in the coming months.
The NHS is bouncing back quicker than before, he said, and the recovery of the health service is front and centre of the shared agenda across the service. At the heart of this recovery will be innovative service design, population health management and integrated care.
Time for a 'refresh moment' on inequalities in health
Going back to the way the NHS was pre-pandemic cannot be an option, the director of the NHS Race and Health Observatory told conference today. Rather, what is needed is a 'refresh moment' to realise a step change in ethnic inequalities in health.
Dr Habib Naqvi was speaking as part of a plenary panel which explored ethnic inequalities in health and the road to travel to effect change. He was joined by Dr Halima Begum, chief executive of The Runnymede Trust; Richard Murray, chief executive of the King's Fund; and Professor Kevin Fenton, regional director PHE London and regional director of public health, NHS London, at a session chaired by Marie Gabriel CBE, chair or the NHS Race and Health Observatory.
A year on from publication of PHE's report on disparities in the risk and outcomes of COVID-19, the session unpacked institutional racism (define by Halima as 'tolerance of unequal outcomes for racialised groups') and explored how the new system architecture can work to tackle longstanding inequalities.
The session also served to launch a new report, commissioned by the NHS Race and Health Observatory and written by The King's Fund, on driving progress on inequalities in a changing NHS.
The Race and Health Observatory is hosted by the NHS Confederation and supported by NHS England and NHS Improvement.
'Happier patients, happier doctors'
By investing in prevention, Intermountain Healthcare has seen a 60 per cent decrease in hospital admissions and witnessed a 15 per cent reduction in hospitalisations from at-risk groups by investing in the social determinants of health.
Sharing insights from Intermountain's approach to integrated care in the US, CEO Dr Marc Harrison unpacked what his organisation's learning offers the NHS. And why it has translated to both happier patients and happier doctors.
In a wide-ranging conversation with Lou Patten, chief executive of NHS Clinical Commissioners and ICS Network lead, Dr Harrison discussed integration, health equity, quality improvement, leadership and looking after staff. He also shared a personal account of his cancer treatment and the perspective it provided.
Intermountain Healthcare is a not-for-profit system of 24 hospitals widely recognised as a leader in clinical quality improvement and efficient healthcare delivery.
New publications launched today
Strengthening NHS board diversity
Chairs and non-executives are an important NHS leadership group. As independent board members, they hold the executive to account and in doing so build patient, public and stakeholder confidence in the NHS. Yet a 2019 NHS Confederation report found that there was insufficient diversity in those appointed to these roles in the NHS. What can be done about it?

A new report from the Independent Taskforce on Improving Non-Executive Director Diversity in the NHS, established by the NHS Confederation, has put forward a suite of actions to realise a step change in the composition of NHS boards across England.
https://www.nhsconfed.org/publications/strengthening-nhs-board-diversity-summary
Digital skills in mental health
The rapid pivot to and adoption of digital technology across the NHS is one of the hallmarks of the pandemic period. As the health and care sector considers how to build on the opportunities digital provides, this guide, intended for people working in mental health, will help you build your digital confidence and skills. Use the guide to consider where you are now, where you want to be and how to get there.
https://www.nhsconfed.org/publications/digital-skills-mental-health-guide
NHS engagement in international commercial opportunities: a peer learning guide

International commercial activity provides more than just financial benefits: it can support a number of strategic objectives, including opening up research opportunities and supporting recruitment, retention and professional development.
Our new peer learning guide has been developed to support NHS organisations that are considering undertaking or expanding their international commercial work. Drawing on learning from the NHS Confederation's International Special Interest Group, it explores what has motivated particular NHS organisations in England to get involved in international commercial activity, how they developed their international offer, and the successes and challenges they have faced so far.
https://www.nhsconfed.org/publications/nhs-engagement-international-commercial-opportunities
Coming up on day two
Conference continues on Wednesday, with another day full of shared learning, thought leadership and networking.
Take a look at the conference programme and get involved in the conversation on social #NHSReset
Don't miss our main-stage sessions:
9am: Keynote: Lord Victor Adebowale, Chair of the NHS Confederation
9.30am: Keynote: Dr Leroy Logan MBE
1.30pm: Panel: A lost generation? How we can help children and young people recover after the pandemic
4pm: Keynote: Dr David Feinberg, Vice President of Google Health