30 Apr 2021
Agenda for main stage and breakouts confirmed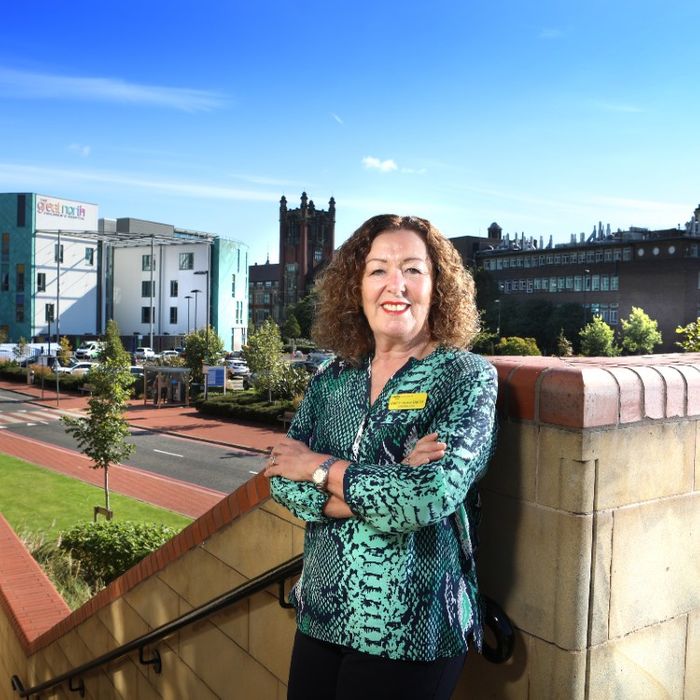 The NHS Confed Conference is less than 50 days away and we're delighted to already have 2,000+ senior leaders from across the NHS and wider sector joining us virtually, ready to be part of the conversation as we explore the future of health and care.
We're thrilled to share news and highlights from our agenda that has just been released.
Be inspired below, or head over to our agenda page to discover the sessions that are in store. You can use the search function to narrow down content based on themes or session type, use free text search box or simply scroll through and see what's planned by using the dates across the top to navigate the different days. Remember, we're not done with the announcements yet as we still have our feature zones and member only sessions up our sleeves!
THE MAIN AND BREAKOUT STAGES ARE SET!
The pandemic will be a huge topic that will form the foundations of many sessions and will be referred to at various stages throughout the three-day event. Within the breakouts, you can attend sessions where you can hear about the impact of the pandemic on young people, explore how our valued workforce is coping in the midst of the pandemic, and delve into the health inequalities issues that have been brought into sharp focus as a direct result of COVID-19. We will also continue conversations that were started at the NHS Reset conference in November with a panel session on our main stage that will discuss different elements of NHS Recovery, including workforce wellbeing and resilience.
Mental Health will be present in many sessions that fall under different themes: people, quality and clinical improvement and digital. Delegates will be invited to share knowledge and gain practical guidance on how to support the wellbeing of staff after the unprecedented strain of the last 12 months. With a predication that mental health services will rise by around 20 per cent over the next two years, Sean Duggan, chief executive of the Mental Health Network will be joined by a panel of experts that will discuss how we can reach a holistic, system wide approach to meet demand. The Digital and Mental Health Forum will host an interactive workshop on upskilling to become a digitally confident and competent workforce using digital as a catalyst to increase choice and enable better care and there will be the opportunity to hear about the Digital Inclusion Guide for Mental Health Services to combat digital exclusion in health care services.
Integrated Care Systems (ICSs) is a hot topic at the moment. Hear about how they work, explore the CCG legacy, gain practical knowledge and hear from current ICSs on how primary, secondary and social care are working together to reduce health inequalities in some of the UK's most deprived areas. With relationship building a universal thread as we reflect on how speedily cross system working came into effect as a direct result of the pandemic, sessions will discuss how to harness the progress made and explore how we can direct this into long term goals. You can also hear about how universities and the NHS are working together to support their communities.
For those with an interest in primary care, there will be plenty to feast on. Dr Graham Jackson, Chair of NHS Clinical Commissioners and Senior Clinical Advisor to NHS Confederation leads a panel of experts in searching for the answers to the questions:
Why is primary care important?

What needs to be in place to make it work?

What can we learn from those that are doing it well?
Delegates can also discover what Primary Care Federations are… and why it's the secret weapon that you might need!
Another highlight to mark in the diary sees chair of the NHS Confederation Lord Victor Adebowale examine the government's White Paper on 15 June at 11am. With a stellar panel lined-up, hear from the forthcoming chair of Sandwell and West Birmingham NHS Trust, current Chair of Worcestershire acute hospitals NHS trust and former chief executive of the National Health Service in England Sir David Nicholson KCB CBE, Former Health Secretary Patricia Hewitt, former chief executive at the King's Fund Sir Chris Ham CBE DL and Dame Jackie Daniel, chief executive officer at Newcastle Upon Tyne Hospitals NHS Foundation Trust.
We have over 90 speakers confirmed – and we're not done announcing names just yet! Leading thinkers and experts within their field will be on hand to share insights and learnings as well as providing a number of takeaways for you to apply to your own organisation. Sadly, we can't list all of our guest speakers, however you can find them listed on the speaker page of the website. We look forward to welcoming Claire Louise Murdoch CBE, chief executive of the Central and North West London NHS Foundation Trust and national director for mental health, NHS England, Joan Saddler OBE, director of Partnerships and Equality at NHS Confederation and Dame Rachel de Souza DBE, Children Commissioner for England. Voices from the The King's Fund, NHS Youth Forum, Public Health Wales, representatives from adult social care and so many more will be heard over the course of the three days plus a special appearance from Nicky Moffatt CBE, the former highest-ranking woman in the British Army, who will captivate on the main stage.
With so much to choose from, you'll be spoilt for choice. Thankfully delegates who have registered can catch up on any conflicting session on demand for up to a month after the event.
Passes are available to book online. Visit our conference rates page for more information or view the agenda online.
Please note, this is not the full agenda and we will be announcing more sessions in the coming weeks.